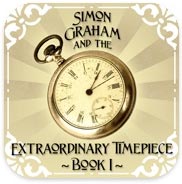 Simon Graham and the Extraordinary Timepiece - Book I
Simon Graham is a mystery puzzle adventure that brings you hours of gameplay. Solve dozens of puzzles as over 8,000 words of captivating story take you through this amazing journey.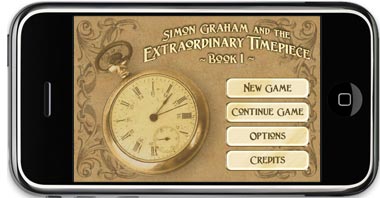 Click here for the Simon Graham Website...

The journey begins in dramatic fashion, as Simon's grandmother unexpectedly disappears! But that morning, she has left Simon the key to her diary, which contains clues about the prized pocket watch she has dismantled. Simon sets out to find the pieces, in hopes they will lead him to his grandmother.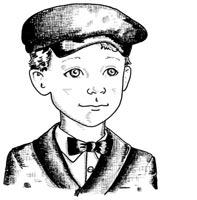 This adventure, part mystery, part puzzler, challenges players to take on the role of Simon as he travels from his small hometown, to the big city, and beyond, learning more about his grandmother, her mysterious pocket watch, and their shared past. Game play centers on solving puzzles that are central to the storyline. Players must navigate hours of gameplay by solving dozens of novel visual, word, math, jigsaw, hidden picture puzzles and story problems to discover hidden pieces and rebuild the mysterious timepiece. Simon Graham and the Extraordinary Timepiece includes over 8,000 words of interactive story material and is perfect for any casual gamer.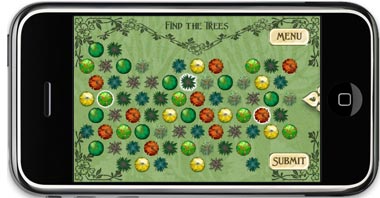 Think you're smart? With a wide variety of puzzle types, you will find yourself well challenged. You'll need a well-rounded brain to keep up with Simon on his adventure as he encounters word riddles, visual puzzles, and much more.

The game is perfect for all ages. Young players, old players, and everyone in between will enjoy the story, mental challenge, and beauty of Simon's journey.

If you want to take a break, go right ahead! Simon Graham remembers where you were, and you can pick up right where you left off when you choose "Continue Game" from the menu.

Simon Graham and the Extraordinary Timepiece has beautiful music, gameplay that is easy to follow, and classic imagery and style from the world's romantic past. Pass it around to see if your friends are as smart as you!


Help Simon Graham!