Confidence - The Game

Confidence: The Game is a unique new trivia quiz game designed for players of all skill levels.


Players can challenge each other in a head-to-head match-up on the same device, or they can play one of eight different computer opponents with distinct personalities and strengths, including John "Couch QB" Cooper, Rob the Movie Nut, a robot, and other surprise characters.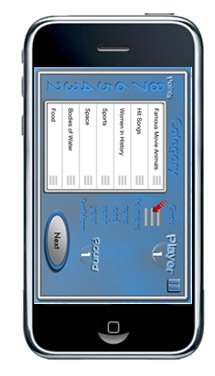 Key gaming features include:
•Free download with more than 600 questions across 90 different categories.
•Upgrade to the full version via In-App Purchase, featuring 2,600 questions and more than 250 categories (you can purchase up to 3 Question Packs of 600-700 questions for $1.99, or all 3 for only $2.99)
•Players must "rank their confidence" based on how well they know certain trivia categories, assigning the highest point values to categories in which they have the most confidence.
•Each game consists of three rounds. The first two rounds have seven questions each, and third and final round, "Final Confidence," serves players a wild-card final question.
•Players can select from 1 of 4 difficulty settings: Easy, Medium, Hard, and Expert level.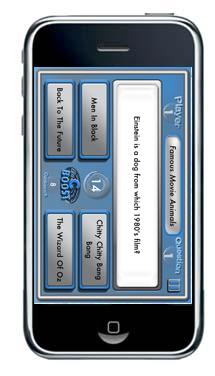 Read what others are saying about Confidence - The Game:

"It's in my top three [favorite trivia games] as I love the variety of the categories. Being asked questions on Sea Life and Disney() films in the same game certainly keeps you on your toes! For the price (or lack of it if you don't buy the extra question packs), it's hard to say no to, especially if you want a game to play with friends and family."
- 148Apps

"The game is designed to make the most of every player's individual knowledge. By ranking the categories' order of importance and playing to your own strengths, players give themselves the best chance of winning. Confidence is a unique format that can bring social, mobile gaming and television together."
- Hart




Are You Confident?